"Our Family Story"
In the early 1960's, Filippo Centrella and his wife Lina moved to northern New Jersey from Avellino, a small town just outside of Naples, Italy. The immigrant Italians settled in Union City where they raised four children and by 1968 took over an existing pizzeria named Sole's. The Centrellas sold the business a few years later and opened Presto Pizza in West New York. After leaving Presto to his brother Vincienzo in 1977, Filippo opened a pizzeria on Washington Street in Hoboken, naming it after himself. He and Lina, along with their children and a young pizza man named Carlos Solorzano helped make Filippo's pizzeria a success.
Eventually Carlos and Filippo's eldest daughter Franca started dating and married in 1979. Shortly after the Solorzano's two sons were born, they were able to start a business of their own. The young couple opened Filippo's II in 1985 on the same street in Hoboken as the original, paying homage to the man who had started it all. Filippo's III and IV opened in the years following, all owned and operated by Carlos while Franca stayed at home with the boys. By 1995, the Solorzano's had sold all three pizzerias, and decided to concentrate their efforts on one single business. Carlos, Franca, and their sons Carlos Jr. and Philip opened Filippo's Pizza Café at the corner of First Street and Willow Avenue in Hoboken. While on vacation in Florida in April of 2003, Philip Solorzano fell in love with the area and the people of Sarasota, while at the same time noticing an excellent opportunity to relocate the family business and change their lifestyle. Six months later, the family moved to the Sun coast and Solorzano's Restaurant was opened in March of 2004.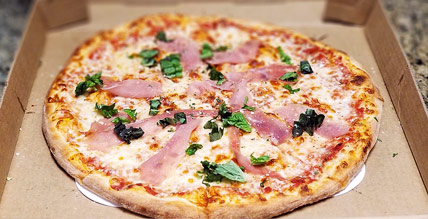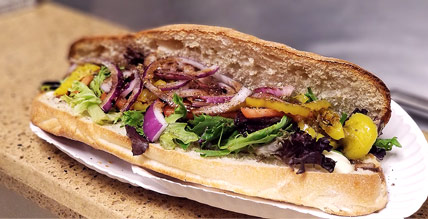 In 2007 Philip was offered a great investment opportunity after showing his great work ethic, and meeting the right connections down on Siesta Key. Philip always had the right drive, ambition, and a dream of opening his own pizzeria on Siesta Key, and the time finally presented itself. Always thinking of his brother, Philip was nice enough to ask his brother Carlos Jr to join him, that's when Philip created Solorzano Bros. Pizzeria. After a few successful years on Siesta Key, the brothers were surprised with a gift from their father Carlos Sr., a pizzeria on Beneva and Webber located in the heart of Sarasota. After a few years, to make things easier for the brothers, Philip decided split up the shops, so they could focus more time and effort on each location. Since Philip Solorzano was the proprietor of the store on Siesta Key, and the Webber location was a gift, Phil gave his gift to his older brother Carlos. Since then Carlos Jr. runs the 3604 Webber and Beneva location (Solorzano Bros. Old-Fashioned Pizza) that Philip is still co-owner of, Carlos and Franca owned and ran the wonderful fine dining location In Gulf Gate (Solorzano's Ristorante) until they decided to close and retire, and Philip opened up countless locations to sell and license out to others who wanted to own a Solorzanos Pizzeria, like (Solorzanos Pizzeria Siesta Key, Solorzanos Late Night Pizzeria GG, Solorzanos Pizzeria Venice, Solorzanos Pizzeria North Port, Solorzanos Pizzeria Longboat Key, Solorzanos Pizzeria University, Solorzanos Pizzeria Pigeon Forge, and many more coming soon!
Like we said, we are now also offering an amazing License Agreement Package, so you too can own your own Solorzanos Pizzeria!
At every Solorzano's, we offer an experience familiar to those who understand the importance of family and dedication. Our recipes and techniques have been perfected through three long generations based on the traditional simplicity of the methods used by our Italian ancestors. We hope every evening, at either of our restaurants, takes you back to those Sunday dinners at your own house. This is our family. This is our home. Welcome. But watch your mouth, we have no problem going Jersey on you...
Sincerely,
The owner & creator of Solorzano Bros. Pizzeria™️, & Solorzano's Pizzerias™️
Phil Solorzano